Our areas of action
Our action areas are fed by the lighthouse topics of economy & technology, mobility & environment and digital services & society. These are topics that we particularly focus on because they address urgent social issues.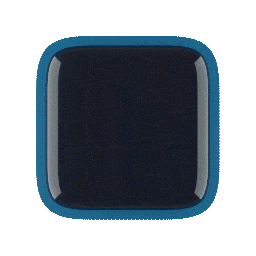 The urban data platform went online in February 2021. Essentially, it is used to collect, process, network, analyse and present a variety of data from everyday urban life in an eye-catching way.
The aim is to support and accelerate necessary urban decision-making and planning processes through the availability and evaluation of networked data. The data analysed is non-personal data, such as measurements from sensor networks. Sensors are currently used to record traffic data and air quality, among other things. The aim is to further develop the quality of life and living in Darmstadt by linking the measured values with other data from everyday urban life (population migration, vehicle registrations, etc.).
The residents of Darmstadt were asked what information they wanted on their city's data platform and why. Many ideas have already been submitted and discussed. Everyone is also invited to participate in the further design of the data platform in the future.
Water concerns us all – whether too much, too little or too dirty. The way we use and manage water also determines whether we win the race against climate change and preserve our natural habitats. Darmstadt is leading the way here with its Smart Water project.
Specifically, it means that we are building climate-resilient structures with the help of digital and smart applications. Against the backdrop of increasing droughts and heavy rain events, the focus is on the topic of 'water in the city'. The aim is to better adapt urban water management to climate change. As a starting point for a climate-friendly city, Darmstadt is to become a 'sponge city', wherein it absorbs water like a sponge during periods of heavy rain and reduces dry spells thanks to the stored rainfall.
The aim of the project is to be holistic, collaborative and socially acceptable. And thus also serve as a blueprint for other cities.
The Smart City Laboratory pursues the vision of enabling more people to benefit from the advantages of digitalisation. In order to make everyday life in Darmstadt even more enjoyable, we develop offers and projects that enable residents to find out more about digitalisation, try out technologies, acquire digital skills and participate in projects for the future. The Smart City Laboratory offers spaces and formats for digitalisation: to experience and try it out, for collective reflection, networking and co-creation. In this way, people in the Smart City Laboratory can experience first-hand how digitalisation is changing our world. They can try out new technologies and expand their knowledge in a fun and interactive environment.
What's special about it? The co-creative process behind it: an innovative group comprising city residents and specialists contributes a wide range of skills from education, science, culture, business and society to the development and programme work of the Smart City Laboratory. This results in many exciting and innovative new projects.
SMART MEDICINE COMPETENCE CENTRE
Smart City Darmstadt is the sponsor of the Smart Medicine Competence Centre. The centre is an interdisciplinary cooperation with various faculties of the Technical University of Darmstadt, non-university research institutions and local companies. It serves to exchange views internally in order to inspire ideas and visions.
The content of these projects varies: for example, we are working on solutions that allow urgent laboratory samples to be transported from one destination to another using drones instead of vehicles.
Communication between hospitals is also to be simplified by using the range of digital possibilities. Modern technology offers great potential: augmented reality (AR) can be used to provide training in life-threatening interventions and to support operations. The development of these and many other concepts serves to improve patient care.
Field of action