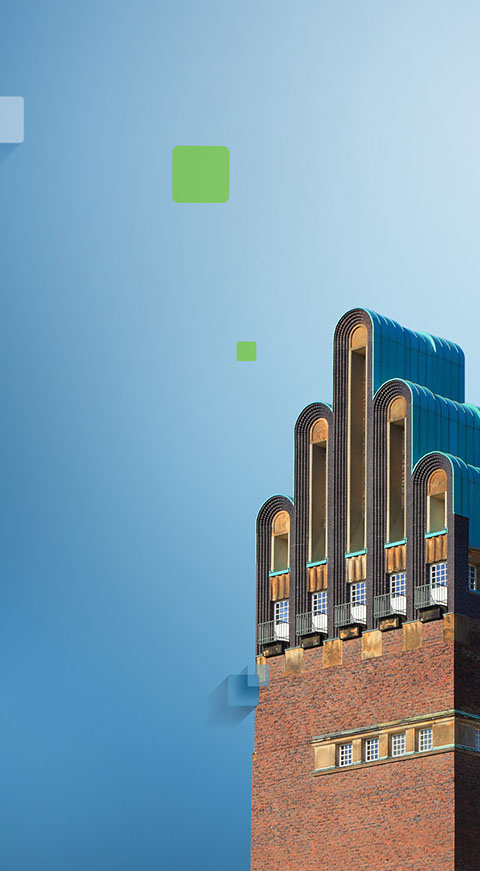 Digital Darmstadt Shop
The digital Darmstadt Shop - a new tourist information center at Luisenplatz
Information about the city and its sights is presented in the Darmstadt Shop using the latest digital technology.
Guests often arrive well-informed by using reports on the internet. With the renovation of the Darmstadt Shop, an additional central point of contact has been created for citizens and tourists on Luisenplatz, which is transformed into an interactive experience through the use of the latest digital technology: The digital Darmstadt Shop combines personal advice with digital self-information and offers comprehensive news for visitors to the city.
Those interested can use a multitouch system on tablets for inspiration, explore the city using VR glasses in 360-degree shots, learn tips and tricks for using the Darmstadt app or the interactive Watch my City tour, or get to know the Future History application for their next excursion to Mathildenhöhe.
The employees offer advice on tourist offers, arrange city tours and sell a range of regional products, souvenirs and event tickets. Visitors to the redesigned tourist information centre can find out all the latest news on two information screens, such as upcoming events and excursion tips in Darmstadt and the region.
Screens and tablets were provided by Smart City partner Samsung.
Opening hours:
Monday to Saturday: 10 a.m.–6 p.m.
What is the use of
Conversion and redesign of the Darmstadt Shop into a 'digital tourism information centre' with various digital offerings such as touchscreens, mobile customer touchpoints and virtual-reality offerings
Darmstadt will become even more attractive for visitors and citizens that are interested
Who benefits from it
Citizens of Darmstadt
Visitors
Cooperation partners
What is the schedule
Start date: Early 2019
End: Autumn 2019
Field of action