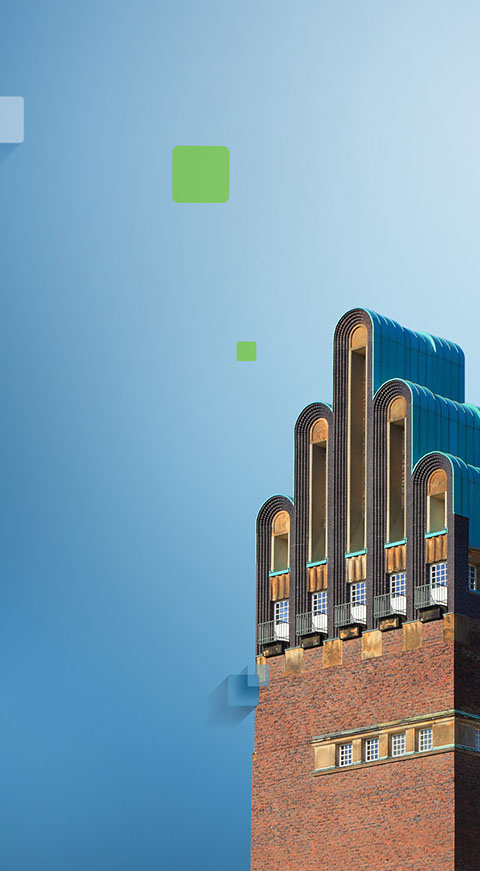 Collaboration with the Mittelstand 4.0 Competence Centre
We want to promote digitization and cross-company networking in industrial production in a targeted manner with further training opportunities for the players involved.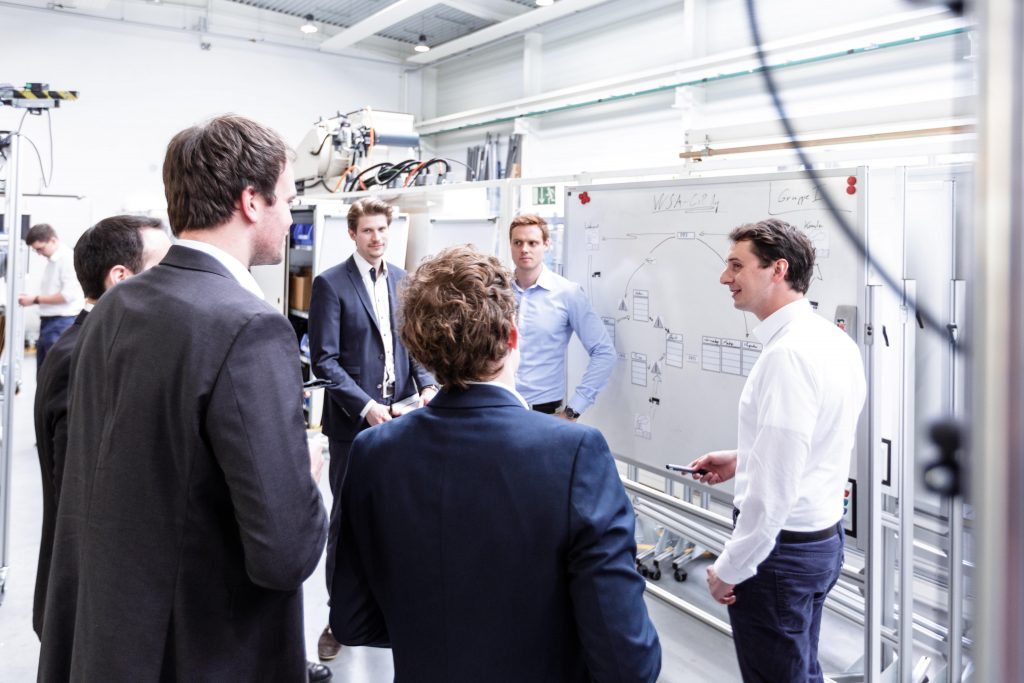 Thanks to intelligent and digitally networked systems, people, machines and products will be able to communicate directly with each other in the future. Digital transformation in industrial production means linking production processes with state-of-the-art information and communication technologies and affects all stakeholders along the entire value chain – from suppliers to producers to service providers.
By holding events and workshops as well as offering consulting services, Darmstadt's production companies are informed about modern application possibilities and get to know potential areas of application on the basis of practical examples. Particular attention is paid to small and medium-sized enterprises. The aim is to secure the long-term competitiveness of Darmstadt's industry with digital production processes and thus increase the attractiveness of the business location.
We have the Mittelstand 4.0 Competence Centre Darmstadt at our side as a partner to support medium-sized companies with digitalisation. Seven partners from science and practice pool their expertise in the Competence Centre. Four institutes from Technical University of Darmstadt, two Fraunhofer Institutes and the Industrie- und Handelskammer Darmstadt Rhein Main Neckar are represented. The Mittelstand 4.0 Competence Centre Darmstadt is part of the Mittelstand-Digital initiative, which was launched by the German Federal Ministry for Economic Affairs and Climate Action. The range of services provided free of charge is very diverse and ranges from purely informative formats to consulting and the actual implementation of projects.
Thanks to cooperation with the Center für industrielle Produktivität (CiP) and the Energieeffizienz Technologie- und Anwendungszentrum (ETA), the Competence Centre has a wide range of expertise and covers a variety of topics. The aim is to use best-practice examples to inspire small and medium-sized companies to use digital technologies and show how the development of a corresponding digitalisation strategy works. With practice-oriented services, the Competence Centre supports medium-sized companies with digitalisation. Our services range from initial information, analysis and further training to support in the implementation of specific solutions.
What is the use of
Central contact for digital issues in the industry sector
Active support and promotion of the digital transformation in the industry
Increasing the competitiveness of companies
Who benefits from it
Small and medium-sized companies
Field of action