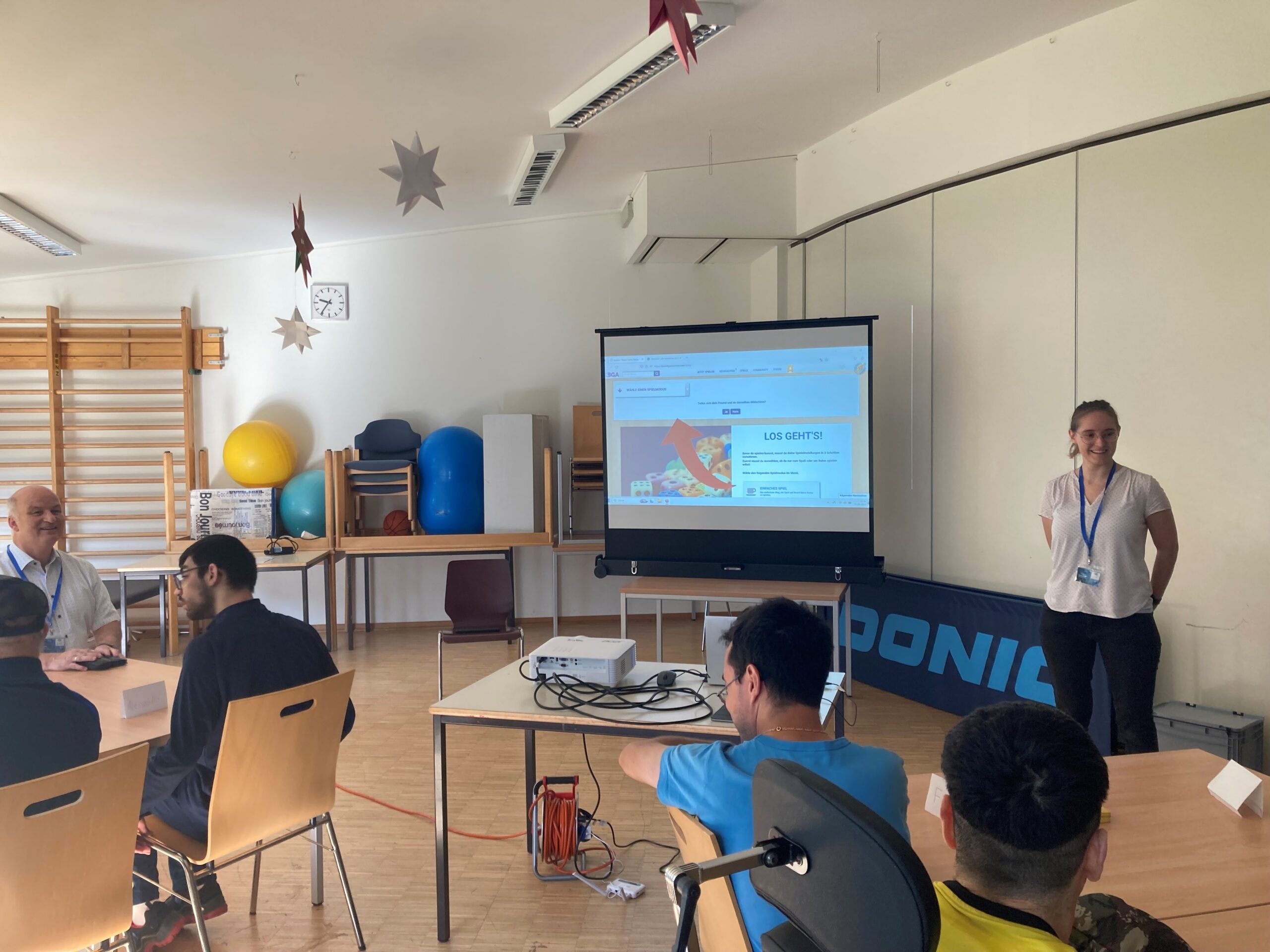 At the end of March, the Mobile City Lab hosted the "Playing together" course at the Darmstadt workshops and residential facilities (EDW). The workshop was so well received that a sequel was developed. The second part of the series was also led by Antonio Jorba, Nancy Teichmann and Anne Weisel.
Again, the message was: "If we can get together, let's play for real! Because that's the most fun!" And so the card game "6 takes!" was played in two groups right at the start. The card game was followed by the second message: "If we can't meet up, we can play together online!" The online gaming platform "boardgamearena.com" was introduced with the online version of "6 nimmt!" and this time the whole group played together against Nancy Teichmann – great fun for everyone!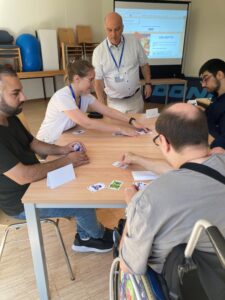 "It is particularly important to teach digital skills with lots of fun and practical examples. The playful aspect is particularly important for this target group. This makes operating a smartphone and using helpful apps literally child's play," says Nancy Teichmann from Digitalstadt Darmstadt GmbH.
Afterwards, detective work was required as the entire group played the online geography quiz "Geotastic" together. In this game, you are exposed to "Google Street View" and have to find out where you are. If you think you know where you are, you mark the location on the world map. Every detail can be important for orientation: From the language to the colors of street signs, the side of the road on which cars drive, the vegetation and shape of the landscape to people's clothing, obvious clues such as country flags and Internet addresses on advertising signs. "We played the "Landmarks" mode. Here, for example, you had to geographically assign the London Eye Ferris wheel, the Golden Gate Bridge in San Francisco or a Mayan temple," says Nancy Teichmann.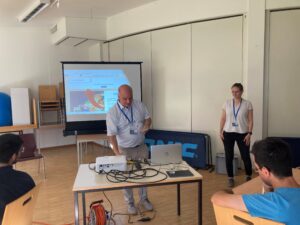 Everyone really enjoyed the different games and it was certainly not the last visit to the EDW this year. The Mobile Urban Lab team has already made plans for the next event and is working on the topics.