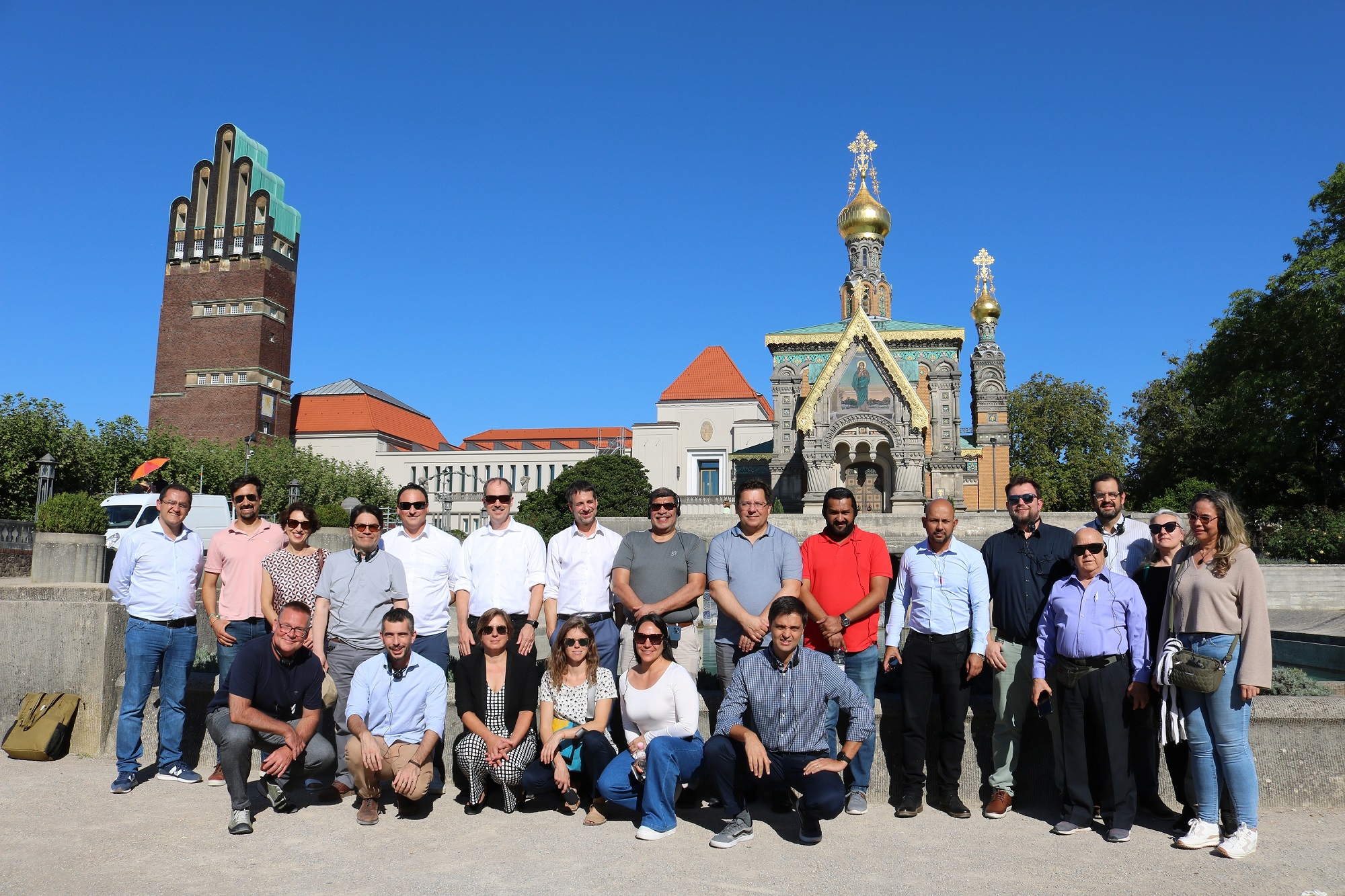 The digital city of Darmstadt welcomed a delegation from South America (including Brazil, Peru, Colombia and Ecuador), which toured Germany as part of a KfW roadshow to find out more about smart city projects and exchange information about existing solutions.
The representatives (decision-making level and working level) from Latin American development banks spent a week touring Germany on the topic of "Smart Cities". They stopped off in Hamburg, Cologne and Darmstadt to find out about the various applications from Germany that are also important and feasible for Latin America.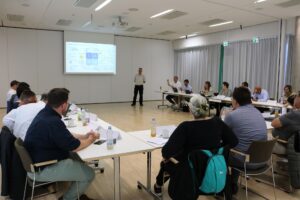 First of all, there were two specialist presentations on cybersecurity by Fraunhofer SIT and on the Smart Water project by the digital city of Darmstadt. Simone Schlosser provided information about the strategy as well as project examples. Water scarcity, resource conservation and the topic of sponge cities were of particular interest to the representatives from South America.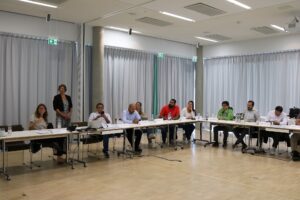 After a round of questions, during which the guests were particularly interested in climate adaptation and water use, the tour continued to the Mathildenhöhe.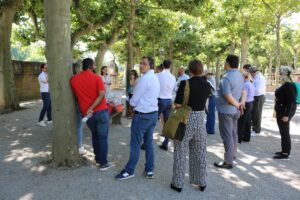 The focus there was on the plane tree grove, where the new tree sensor and irrigation system was presented.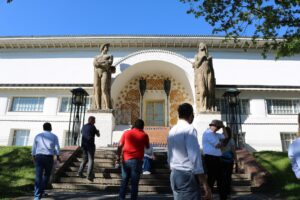 Of course, a short tour was not to be missed afterwards.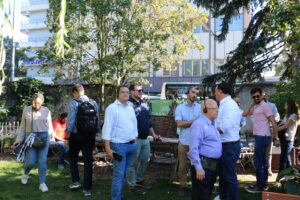 The day ended comfortably in the "Essbare Klause" at the main station, where there was some additional information on water cycles and green oases in the city.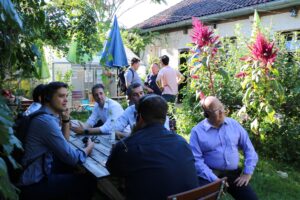 We were delighted that KfW chose Darmstadt (alongside Hamburg and Cologne) as a stopover and that we were able to present these exciting projects to an international delegation.