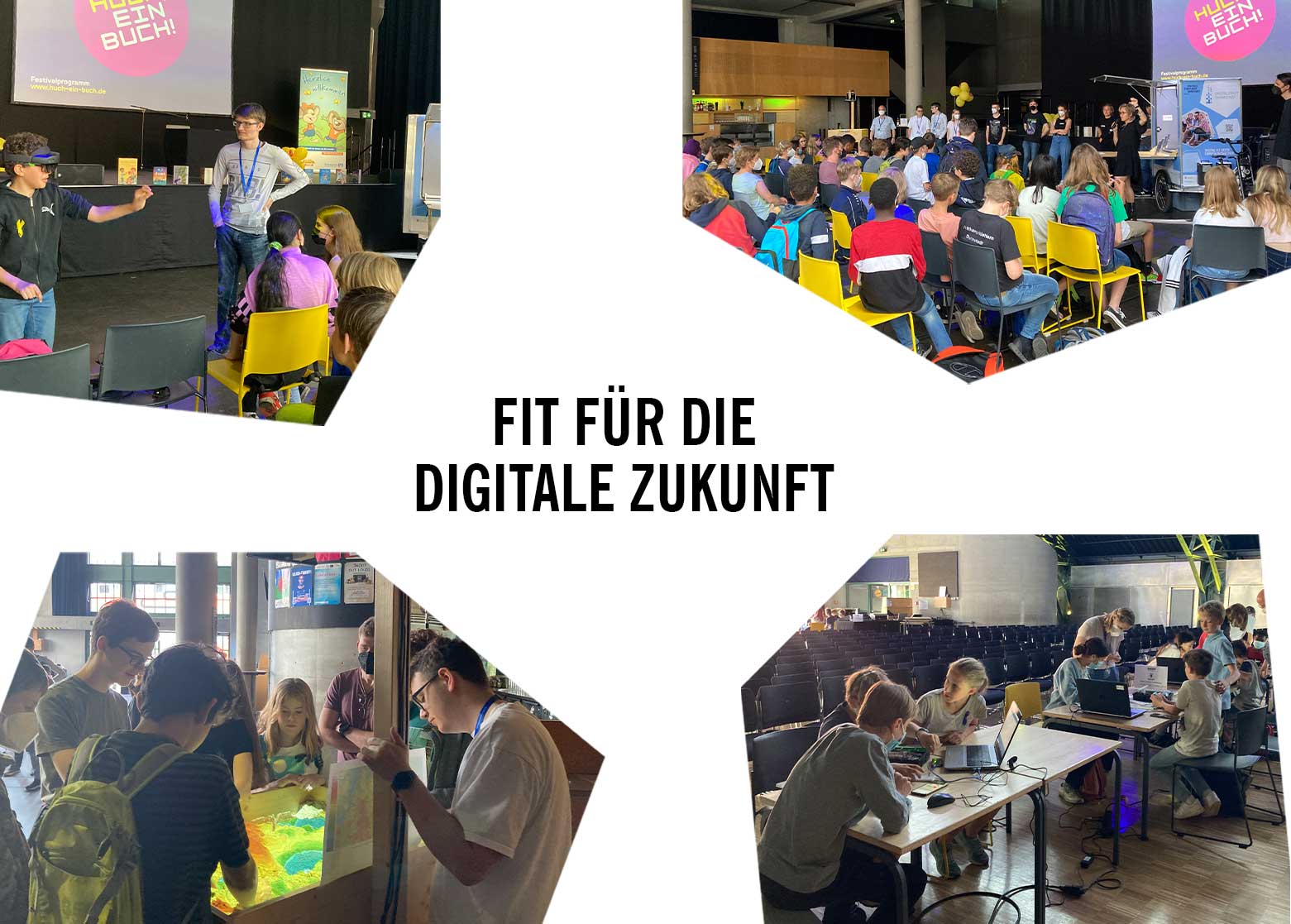 How does programming work? What professions does the web offer, apart from being a YouTube star? How do you expose fake news? What do you do when faced with cyberbullying? Why is data protection so important? What effect does advertising have on us?
The media camp held at Centralstation on May 17, 2022, under the motto "Fit for the digital future," addressed precisely these issues. Three school classes met media educators and media experts at six stations.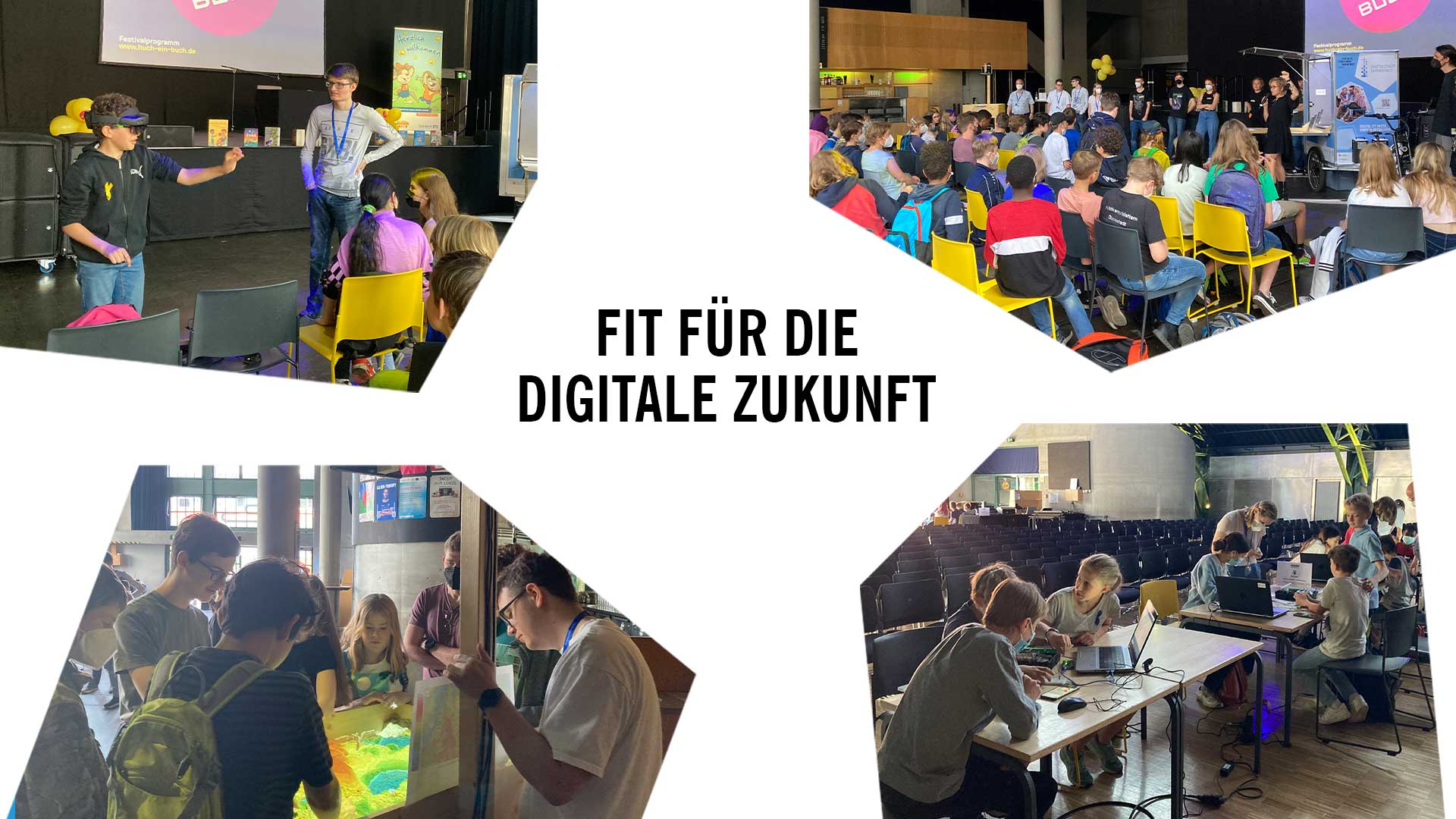 The students were able to let off steam in virtual worlds and programming stations of the Mobile City Laboratory.
Under the guidance of Antonio Jorba, Nancy Teichmann and Anne Weisel, they built circuits on the microcontroller and took their first steps in the world of programming. It wasn't just the LEDs and traffic lights that lit up in the end, it was also the eyes of the eager students, with many of them discovering the joy of electronics, programming and tinkering during the course of the afternoon. They experienced a playful and interactive geography lesson in the augmented reality sandbox, which used augmented reality technology* to project a three-dimensional topographical map onto the sand's surface.
Using their hands and shovels, the students then formed their own worlds with real sand: they created mountains, let it rain virtually and watched as the water flowed down the mountains, gathered in valleys and formed lakes. It wasn't just the students but also the adults who were excited to do some digging in the sandbox. Not only the students, but also the adults had a great desire to dig.
I see what you don't: The young people explored how the real world can merge with the digital world and how it feels to have a full-fledged PC on their noses when they tried out the "HoloLens". These mixed reality glasses* project holograms, multimedia content or information into the field of vision. The students were fascinated by controlling the HoloLens using gestures, head and eye movements, and voice commands, and painted a virtual graffito, for example.
After about four hours, an exciting and educational media camp came to an end for the students. The children were enthusiastic and had fun. Unanimous summary: "That was cool" and "it was fun".
The Mediencamp event was held in cooperation with the Institute for Media Pedagogy and Communication.
* Augmented reality (AR) is a computer-aided representation that expands the real world with virtual aspects. Objects in front of the human eye are combined with complementary virtual information, which can be seen, for example, via a smartphone